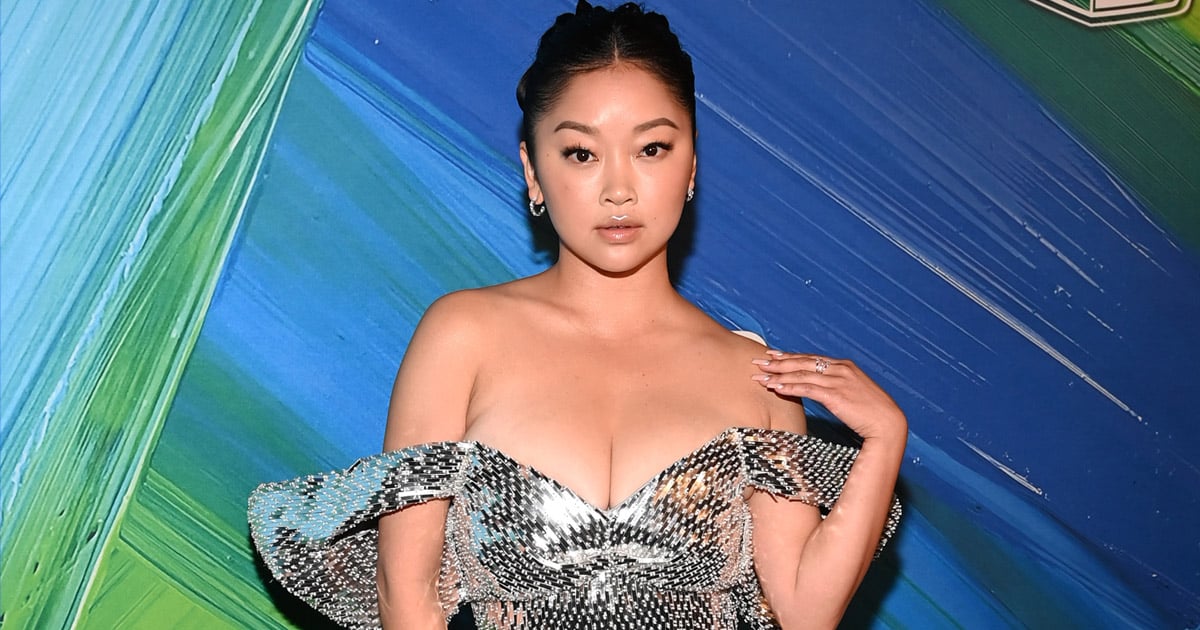 Mystery solved: the great-great-great granddaughter the Jonas Brother were singing about is probably Lana Condor because I'm not going to stop thinking about her Moschino dress for at least the next millennium. OK, it's not the year 3,000, but Lana did float down the entryway like a futuristic daydream on Thursday while attending amfAR's annual AIDS fundraiser gala. "An absolute honor to celebrate @jeremyscott wearing @moschino at the @amfar gala last night ✨," Lana captioned an Instagram post. "You're a true icon, thank you for having me as one of your event chairs x."
The To All the Boys star lit up the room in a reflective, off-the-shoulder gown with a plunging neckline and a dramatic puff sleeve. Like a mirror, the silver dress caught the light beautifully, drawing attention to the cheeky slit on the front of Lana's dress and her silver heeled sandals peeking out from below. She completed the look with diamond-studded hoop earrings, a baby pink manicure, and a sophisticated bun.
It doesn't matter if she's just chilling by the beach or walking the red carpet — Lana's style game is flawless. See her gorgeous Moschino ensemble from all angles here (and maybe slip on some sunglasses because that mirror effect is bright).