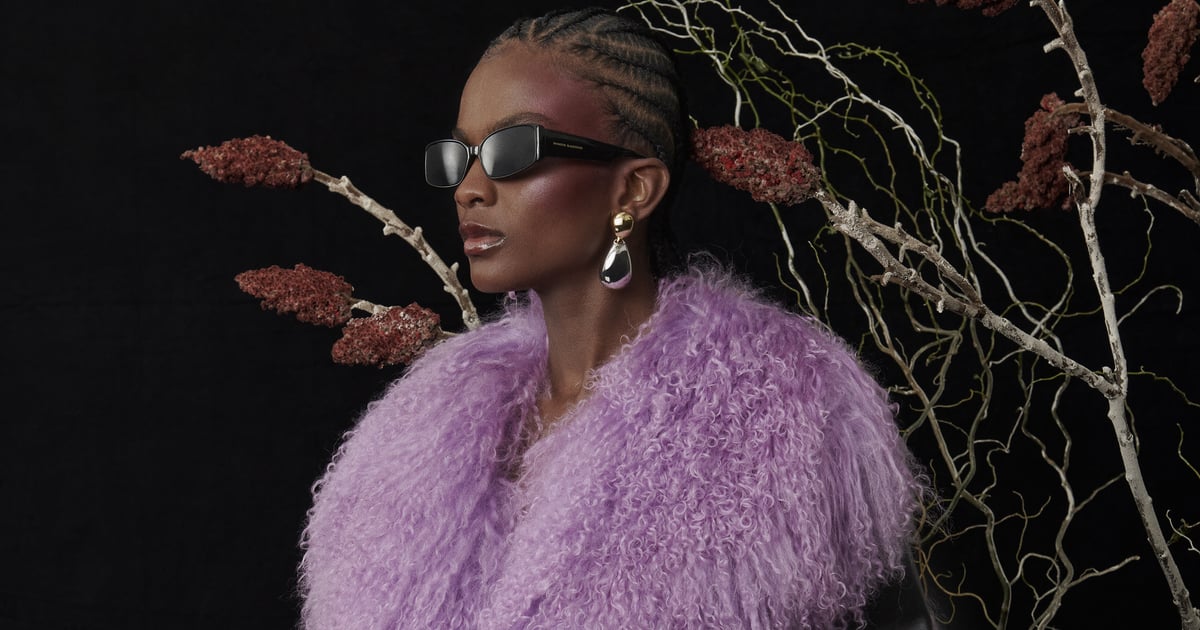 When luxury handbags come to mind, particularly styles that even the trendiest celebrities are racing to get their hands on, you wouldn't be far off in assuming the designs typically come with a price tag of $1,000 or higher. However, one emerging brand in particular has already garnered the attention of stylish celebs such as Saweetie and Doja Cat, and luckily, his designs come at prices that are a little less steep for your bank account.
"With every move we make, we'll always try to elevate the brand and take it to a new height."
If you thought Brandon Blackwood, the 30-year-old designer behind the eponymous accessories label, was done going viral for his work, his newest collection begs you to think again. While his claim to fame can be largely attributed to his "End Systemic Racism" totes, which catapulted into mass popularity after Kim Kardashian sported one of the designs, the brand's fall 2021 collection steps into a more experimental territory for the designer, and also introduces first-time items fans have yet to see from the brand. The collection expands on a few styles Brandon's following have come to know and love, such as the Kuei and Kendrick bags, while introducing a few newcomers such as the Cortni shoulder bag. If the new drop were said to be centered around one theme alone, it would be "leveling up."
"I think the DNA of the brand is still here today," Blackwood tells POPSUGAR. "I've always aimed to make handbags for every occasion. I think we've evolved the brand with that same kind of energy — this is just essentially a bigger version of it." The fall collection, chock-full of "firsts," is a testament to how far the brand has come. Launched in 2015 with just four products — a backpack, tote, small handbag, and a wallet — Brandon Blackwood's offering has since grown to include over 20 styles across handbags and smaller goods, with more colorways than you'd like to try counting.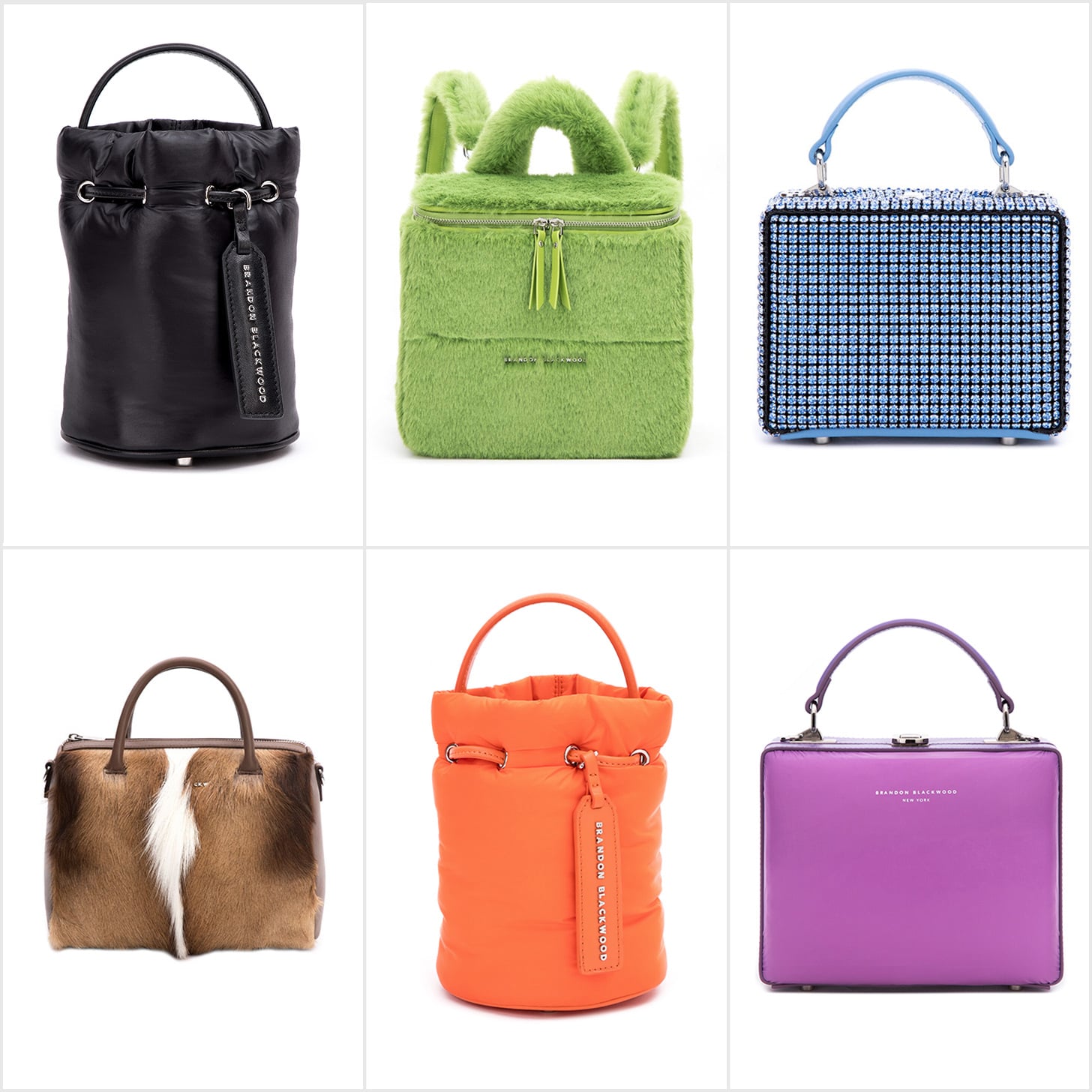 Image Source: Brandon Blackwood
Evolving first from a capsule of genuine leather only, the brand has since pivoted toward including a more environmentally friendly option of vegan leather, and Blackwood hasn't shied away from experimenting with new textures either. This time though his pull to explore is tenfold, and he's dipping his hand in a variety of textiles on the largest scale yet, discovering exciting ways to incorporate traditional textures consumers have come to associate with fall. The highly sought-after Cortni bag introduces wool trims, shearling is found in everything from a large tote to a small top handle bag, and a puffer-like texture is created from nylon for the Kamal bucket bag. Beaded elements enter the collection in a paisley print by way of the Syl bag, which Blackwood says was initially meant to be created in nylon before he opted for something more intricate. One of the biggest surprises to come from the collection is the introduction of a sunglasses line, but it means much more to Blackwood than just a new project. "My boyfriend [Roberto Johnson] designed them," he says. "I walked him through the manufacturing side of [the process], and he planned out the designs with me, making tweaks here and there. It was our first couples project."
In his first ever digital runway show, Blackwood goes a step further in debuting his first roundup of ready-to-wear. Transcending even what you may think of "statement," the designer's inaugural clothing designs aren't for the faint of heart. Along to a pumped-up electronic beat, a lineup of models wore colorblocked shearling jackets, a multicolor fur puffer, and even a bright green coat doused entirely in ostrich feathers. It's an understatement to say fans have been swooning for the entire collection since Blackwood gave the first sneak peek. "I think it's going to set a tone for the brand," he says. "With every move we make, we'll always try to elevate the brand and take it to a new height."
Ahead, take a look at the new collection in all its glory.