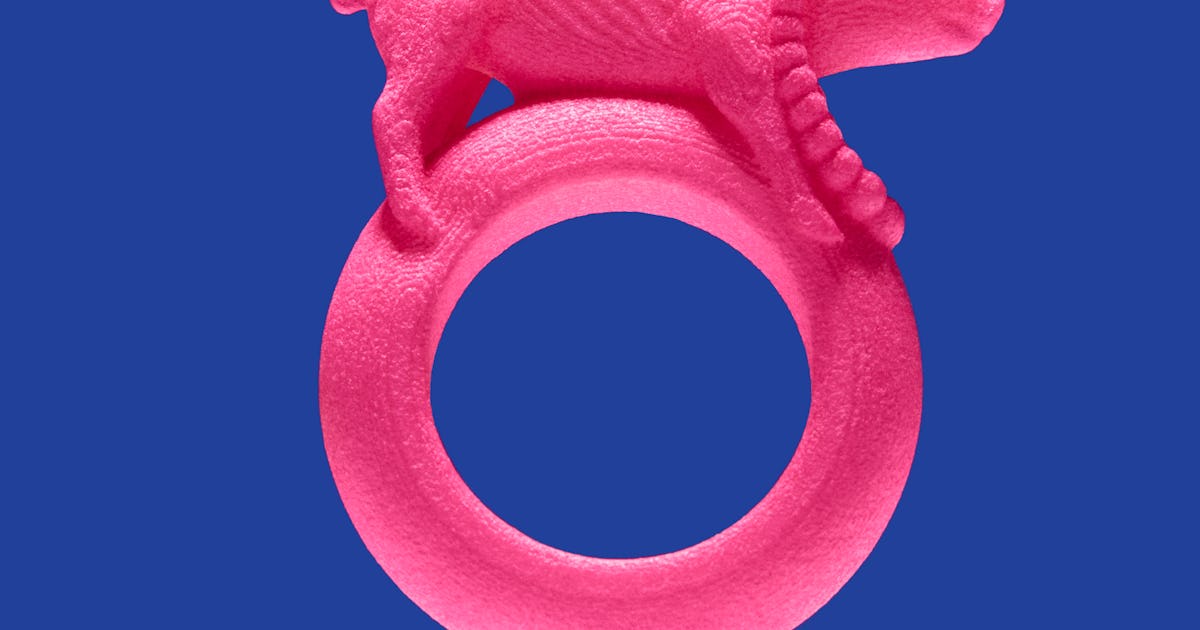 This year marks the 10th anniversary of the SCAD Museum of Art. Not only will the award-winning museum be showcasing a selection of mixed-media solo exhibitions, but it is proudly showing Ring Redux: The Susan Grant Lewin Collection. For those of you unfamiliar, SCAD stands for the Savannah College of Art and Design; and over the past decade, its premier contemporary art museum has been host to over 200 international established and emerging artists. The space itself features more than 10 dynamic gallery spaces, serving visitors and students alike, enriching SCAD's lush academic world, as well as the cultural life of the Savannah community and beyond.
On view now through January 2022, Ring Redux: The Susan Grant Lewin Collection features more than 100 avant-garde rings, 50 of which have been gifted to the SCAD Museum of Art Permanent Collection. This generous donation stems from a long-standing relationship between the college and Susan Grant Lewin, one of the most influential collectors of 20th- and 21st- century art jewelry. Lewin's affinity for SCAD and Savannah dates back to her time as Architecture Editor, during which she was a frequent visitor, chronicling the city's historic architecture and preservation works. SCAD also happens to be home to the largest jewelry design program in the U.S., offering the perfect venue to showcase Lewin's collection to the next generation of artists, designers, collectors, and enthusiasts.
The 100 pieces in Ring Redux have been forged by artists who've breathed new life into the age-old form with distinct styles and a contemporary sensibility. Each ring demonstrates the featured artists' thought-provoking ideas, innovative techniques, and individualism that gracefully stride the boundary between traditional and unconventional. Lewin's collection includes works dating from the 1950s to the present, and she explains what initially drew her to the space: "My collection of contemporary art jewelry actually started with a ring designed by Vivianna Torun Bülow-Hübe, which is included in this exhibition," she recalls, explaining how she was instantly taken by jewelry's convenience as a collectible. "[Jewelry] is small, easy to travel with, and you can wear it. It's also affordable — you don't need to get a loan to purchase it!" From then on, she remained tapped into this vibrant field, meeting and collecting from artists — many of whom she now calls her friends. As objects, rings are more than meets the eye, transcending their sparkling aesthetic appeal and enduring as symbols of infinity. "Like all art, these rings are connected to the moment they were made," Lewin explains. "They are a window into an artist's world."
On view August 17, 2021 to January 30, 2022, in the museum's André Leon Talley Gallery, Ring Redux is guest curated by Ursula Ilse-Neuman and organized by SCAD Museum of Art associate curator Ben Tollefson.